4. Oven Design & Other Considerations

White, Natural or Dark Stainless Steel

A kitchen should feel timeless, using design elements and classic materials that will look good today and in a decade's time. Whether you're doing a complete renovation or replacing a single appliance, you can take your kitchen in a fresh new direction. With three options of finishes, you can look to a traditional white appliance or give your kitchen a modern update with natural or dark stainless steel.


Contrast Or Complement Your Cabinetry

Take into consideration what will work best with your chosen finish. For example, you could contrast dark stainless with lighter colours like bright whites or creams or complement with dark or stained wood cabinetry.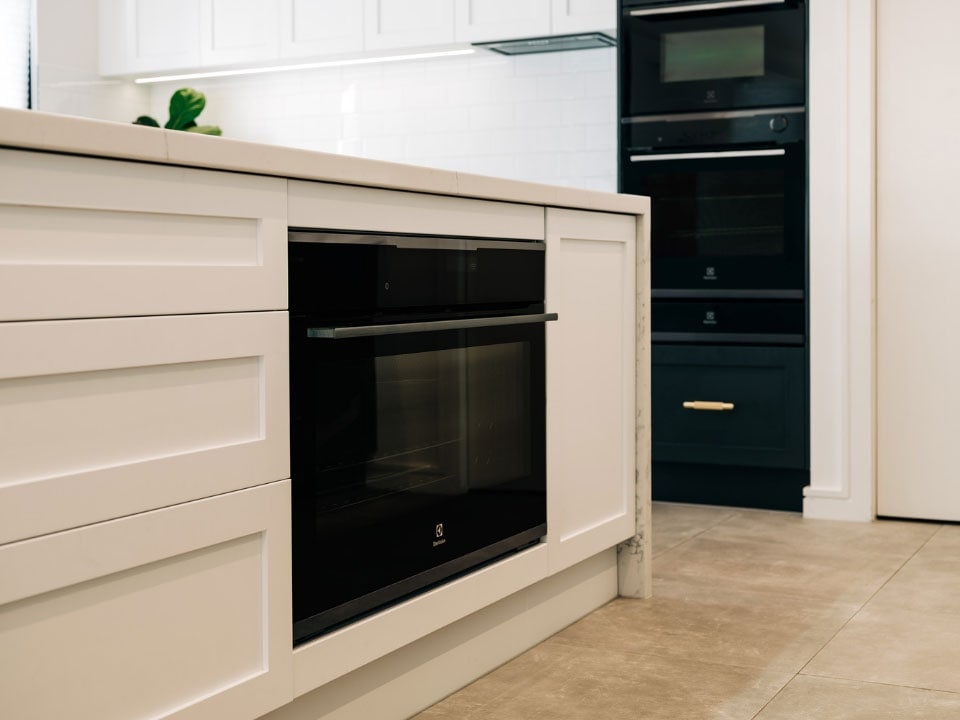 Coordinate Your Accessories

From pendant light fixtures to a vase, it is important to think about what will be complemented by its surroundings.


Choose From One Brand

One thing to note when upgrading your kitchen is, just as there are 52 shades of white, same goes for appliance finishes. For best results, buy your appliances from one brand to make sure everything is seamless.


Dial Or Touch Controls

Whether you are someone who likes the feeling of turning a dial or prefers a touch control panel when setting your oven, there are a number of options to choose from. All designed to be sleek and simple to operate, you'll have total control over your cooking temperatures, times and functions.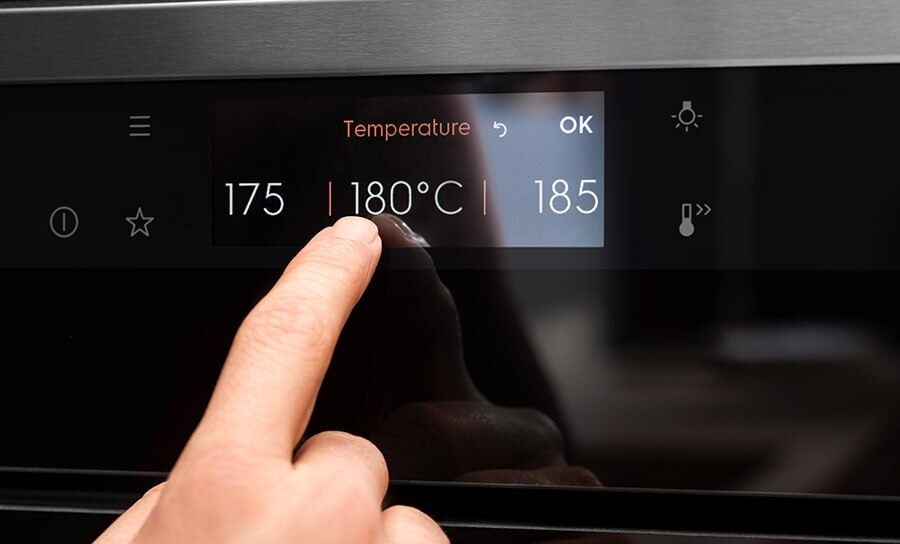 5.Support & Service

We have a Customer Care team available to assist you over the phone seven days a week, and a national network of experienced technicians and selected service agents. Offering a fixed price guarantee with no additional hidden labour costs, giving you peace of mind that your appliance is in good hands. Click here to contact customer care.


6. Oven FAQs

What is a Steam Oven?

A steam oven has a function that combines steam with hot air throughout the cooking process. Dependent on the level of steam the oven offers, steam ovens come with a water tank accessible from the front of the oven, that feeds water to the inside of the oven or there is a well at the base of the oven cavity in which you place water.


What is fan forced oven?

Fan forced oven has a heating element and a fan on the oven's back wall. The electric element heats up and the fan circulates the warm air through all the levels of the oven evenly. The main benefit of a fan forced oven is the even temperature distribution, which allows several dishes to be cooked at once with no need to rotate.


How do you clean your oven?

Depending on your oven model you can clean your oven following the two methods.


Steam cleaning
Cleaning is a breeze with steam. A 30-minute light oven cleaning that's chemical-free. Just add water and vinegar, turn on the steam cycle and wait until the grime is softened and loosened. Grab a cloth, some detergent and wipe. Your oven is clean again. Easy.


Traditional cleaning
Mix four parts of baking soda with one part of water and mix it together until it forms a thick paste. Then use a cooking spatula (some similar utensil that helps spread the mix) and spread the mix on the dirtiest parts of your oven only and let it sit for about thirty minutes. After that, grab a grout sponge and dip the sponge in straight vinegar and then just scrub vigorously. All the dirt should come out easily.