3. Different Types of Ovens

Single Ovens

By far the most popular and common type of built-in oven, a single oven can be installed where you want it. With the ability to go within wall cabinetry or under bench, your kitchen layout is limitless. Full of practical features and a choice of width 60cm and 90cm ensures that whether your family is big or small there is the oven for you.
Ideal for:
Small family - large family
Apartment living
Rental properties
Here are some factors to consider when buying a single oven:


Capacity:
50 - 125L


Cooler to touch oven doors
Beautifully designed with Arab families in mind, the multi-layer glazing of our oven doors is cooler to the touch when the oven is hot.


Ovens that clean up after themselves
Even cleaning up is easier with Electrolux. With Pyrolytic Self-Cleaning Function, you can keep your oven shiny and clean without harsh chemicals.


You set, we will do the rest
Our programmable timer gives you the flexibility to set when you would like to cook and how long you would like to cook for.


Designed for ease and safety
Telescopic runners are another piece of thoughtful design that makes it easy to slide trays in/out and a safety check on your dishes during cooking.


Even cooking UltraFan Plus system
Our The UltraFan Plus system in our 72L ovens work to evenly distribute heat throughout the oven so you can enjoy delicious results every time.


Tastier baking starts with steam
Steamify function helps you get a better rise, crispier crust, a fluffier centre and tastier textures for all your bread, pastries, cakes, and puddings.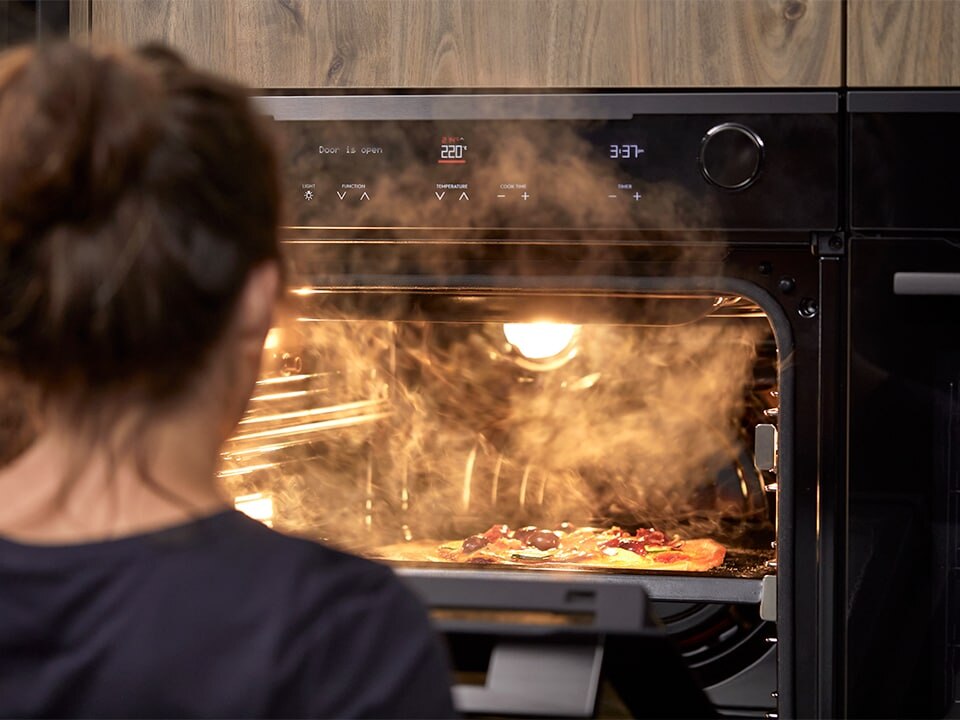 Here are some recommendations from Electrolux's top-selling single ovens: